OxyChem Environment, Safety & Sustainability
Thoughtfully developing and manufacturing essential chemicals
For today and for future generations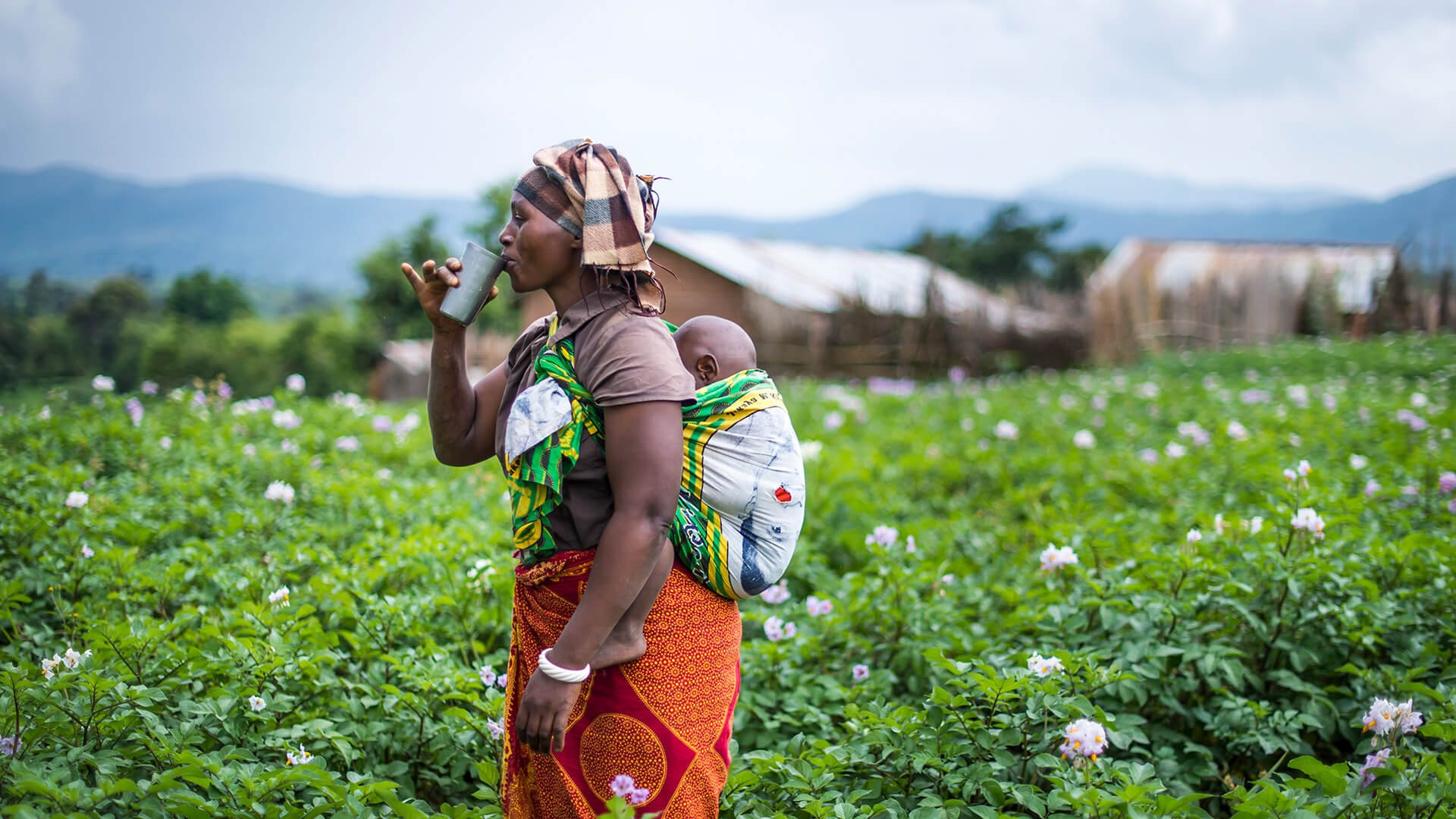 At Oxy, business success in the global marketplace starts with responsible, safe operations, and environmental stewardship, today and for years to come. We strive to be a Partner of Choice® focusing on indispensable chemicals and sustainable solutions to efficiently bring innovative chemicals to our customers. We work with the highest integrity, in a culture of compliance and with respect for the communities where we live and operate, while protecting the environment where we operate and beyond. And by helping design and implement innovative, scalable solutions for global carbon management, we accelerate the successful transition to a low-carbon future.
A Clear Vision for Clean Water
Water quality and cleanliness are core to OxyChem's business and have been reflected in our sustainability initiatives for years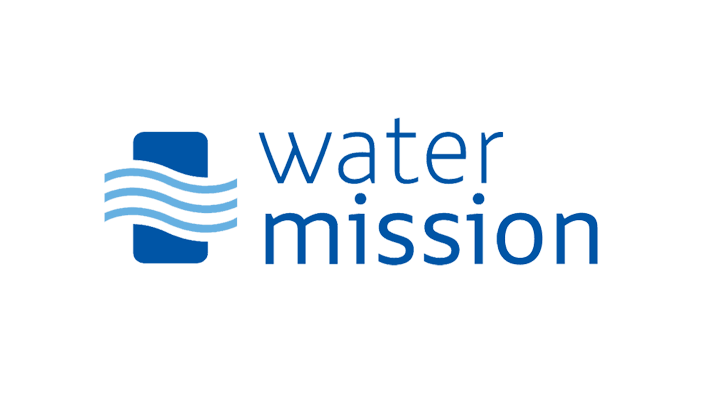 OxyChem is helping address the global water crisis.
Through our partnership with Water Mission, approximately one million people in vulnerable communities in Uganda, Tanzania and the Bahamas have gained access to safe drinking water, made hygienic with OxyChem's ACL® product. This important partnership was honored with the prestigious Sustainability Leadership Award from the American Chemistry Council in 2020.
To help raise awareness for the urgent need to expand global access to clean water, OxyChem is sponsoring the Global Water Center®. Launched in 2021, this first-of-its-kind educational center leverages multi-sensory exhibits in a highly interactive environment featuring new technology to inspire people to help end the global water crisis.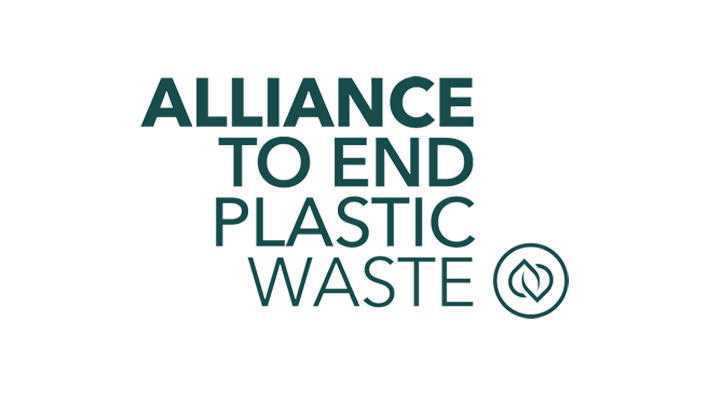 Our focus on the global need to keep plastics out of the environment, including oceans and waterways, led OxyChem to become a founding member of the Alliance to End Plastic Waste.
The AEPW seeks to invest $1.5 billion over five years to help eliminate plastic waste in the environment, especially in the ocean, to develop and scale innovative solutions that will minimize and manage plastic waste and promote solutions for used plastics by helping to enable a circular economy. This global effort consists of nearly 30 companies in the plastics value chain, including chemical and plastic manufacturers, consumer goods companies, retailers, converters and waste management operations.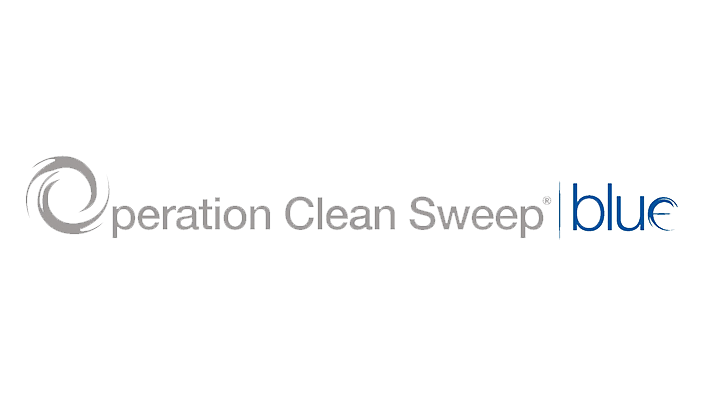 To further our vision on management of plastic waste, OxyChem is a member of Operation Clean Sweep Blue.
OCS Blue is a product stewardship program designed to improve management of plastic resin and keep it out of the environment, including waterways. In addition to joining OCS Blue, we have committed to publicly share our best practices for vinyl resin stewardship, to encourage the entire supply chain to collaborate on preventing plastics from entering the environment.
2025 Sustainability Goals
Our commitment to sustainability and continuous improvement includes 2025 sustainability goals from eight key categories.
Safety and Stewardship Focus
OxyChem is proud to participate in the American Chemistry Council's Responsible Care® program
Learn more

OxyChem has tailored its health, environment, safety and security management system to incorporate the elements of the American Chemistry Council's Responsible Care® initiative. The program is structured around a set of required HES&S activities, many of which are more expansive than current government requirements. The four basic commitments required of Responsible Care® companies are:

Implementing the Responsible Care® Security Code;
Applying a modern HES&S management system to achieve goals and verify results;
Measuring and publicly reporting on HES&S performance;
Obtaining independent certification that a management system is in place and functions according to professional standards.

Specific Responsible Care® activities include: implementation of management systems that must be regularly verified by independent auditors; measurement and tracking of performance through established HES&S metrics; and extending best practices to business partners. OxyChem facilities also regularly participate in community advisory panels to discuss HES&S improvements, performance and other items of interest.

OxyChem is committed to advancing the safe and secure management of chemical products and processes, and continually strives to ensure safe production, distribution, use and disposal of its products.

For a comprehensive review of Responsible Care, visit www.responsiblecare-us.com.

​​​

OxyChem has a long-standing commitment to the protection of people and the environment. We believe in safety, health and security excellence, environmental stewardship, and high ethical standards. These key elements are fundamental to the socially responsible and sustainable operation of our business.

We are respectful of the environment and the well-being of our employees, contractors, neighbors and other stakeholders. We are committed to keeping our facilities secure and maintaining compliance with all applicable health, environmental, safety and security laws and regulations.

The following principles are the foundation of our operating philosophy:

Striving to be an industry leader through utilization of HES&S systems, procedures, work practices and employee training to continually enhance HES&S performance.
Designing, constructing, operating and maintaining our facilities in a safe, secure and environmentally sound manner.
Fostering pollution prevention, minimization of waste and responsible management of waste materials.
Efficiently using energy and natural resources.
Protecting our facilities, personnel, and communities to ensure safe and secure operations as well as continued supply of product.
Supporting a HES&S culture where 'Stop Work Authority' is exercised freely by all, without repercussion or reprisal.
Providing information and education to foster the safe handling, use, and disposal of our products.
Maintaining dialogue with our communities and key stakeholders about HES&S performance and initiatives.
Working with stakeholders on our Sustainability efforts to ensure our chemicals deliver life-enhancing value to society while protecting public health and the environment.
Ensuring key knowledge is retained within our company to consistently promote a high level of HES&S performance.

Exemplary commitment to these principles is integral to our success. Above all, we strive to improve HES&S performance through dedicated leadership and the involvement and accountability of all employees and contractors.

OxyChem is committed to high ethical standards and the protection of health, safety and the environment. Product stewardship is one of the cornerstones of OxyChem's business, and the company's rigorous programs have for many years helped us earn a reputation as one of the safest producers in the industry. OxyChem's Product Stewardship systems help ensure the safe and knowledgeable use of our products throughout the world and universal compliance with product-related regulations.

Product Stewardship

OxyChem is a leading North American manufacturer and marketer of PVC resins, basic chemicals such as chlorine and caustic soda, and various specialty chemical products. As a manufacturer and marketer of commodity and specialty chemicals, OxyChem generally does not sell directly to end-users, but instead sells its products to other manufacturers and distributors.

OxyChem complies with chemical product regulations designed to advance product safety, including the U.S. Environmental Protection Agency (EPA) pesticide product registration program and the Toxic Substances Control Act, the European Union's REACH (Registration, Evaluation and Authorization and Restriction of Chemicals) and CLP (Classification, Labelling and Packaging) regulations, as well as many other chemical regulatory frameworks throughout the world. OxyChem also participates in voluntary initiatives, including the American Chemistry Council's Responsible Care® program, which requires the implementation of the Responsible Care® Product Safety Code.

Toxic Substances Control Act

The Toxic Substances Control Act (TSCA) regulates all existing and new commercial substances that may present an unreasonable health or environmental risk during manufacture, processing, import, export, use or disposal. Anyone importing or producing a new substance not on the inventory must notify EPA prior to manufacture or import. Most OxyChem products are regulated by TSCA as existing chemicals. Occasionally, a new product will be introduced and an appropriate premanufacture notice (PMN) will be submitted to the EPA. OxyChem's product stewardship initiatives, facility environmental and new chemical development personnel manage corporate compliance.

Federal Insecticide, Fungicide, and Rodenticide Act (FIFRA)

OxyChem produces sanitizers and water treatment products, including pesticide-grade chlorine, sodium hypochlorite, sodium chlorite and ACL® chlorinated isocyanurates. These products are regulated as pesticides in the United States under FIFRA and must be registered with the EPA and state agencies. OxyChem provides comprehensive information on product pesticide applications through labels with EPA approved uses, safety data sheets (SDS), and product handbooks and bulletins.

International Regulations

OxyChem monitors international regulations to ensure commercial compliance for both OxyChem and its customers. Regulations often include product notification concerning physical properties, toxicology, environmental fate, use, handling and disposal. Products sold into the European Union through Occidental Chemical Belgium BVBA, the only representative of OxyChem, are compliant with the EU REACH and CLP regulations.

Safety Data Sheets

OxyChem maintains a database of safety data sheets (SDS) for every product imported, exported, produced or used by OxyChem. North American SDSs are designed to meet the requirements of the OSHA Hazard Communication Standard in the United States, as well as similar standards in Canada. Separate locally compliant SDSs are created for product that is exported to locations outside of the United States. SDSs are updated regularly and available to the public through our SDS Search, by request at SDS@oxy.com or by calling (972) 404-3245.

Product Labeling

OxyChem product labels provide accurate information on the safe handling and use of hazardous chemicals to workers and comply with applicable regulatory standards, including the OSHA Hazard Communication Standard requirements in the United States and applicable local requirements outside of the United States. Product information includes hazard warnings, precautions, first aid, safe transport, storage and disposal information.

Product Safety

Integral to the product stewardship effort, OxyChem demonstrates its commitment to product safety through implementation of the Responsible Care® Product Safety Code. OxyChem has established a risk management program for products and major secondary materials manufactured by OxyChem. The risk assessment for each chemical is based on analysis of the hazard it poses and its likelihood of exposure. Using this strategy, products are evaluated and prioritized for potential adverse effects, and risk-reduction practices are implemented, such as recommending personal protective equipment and providing additional technical support to customers.

OxyChem's Product Risk Assessment Process

OxyChem promotes the safe use and handling of its products through training and by providing information Safety Data Sheets (SDS), handbooks, videos and product technical data. As part of OxyChem's commitment to Responsible Care®, we have developed Product Stewardship Summaries for our high priority and core chemicals. The following Product Stewardship Summaries are currently available:

Questions/Information

If you have any questions or need additional information about OxyChem's Product Stewardship programs, please contact:

Christopher Ostman
Director, Product Stewardship
OxyChem
Christopher_Ostman@oxy.com
(972) 404-2402

​​​
Awards and Recognition
OxyChem's commitment to environmental stewardship and safety are frequently reflected in the recognition earned for our success
2021 American Chemistry Council Responsible Care Awards
13 Energy Efficiency/Waste Minimization Awards
18 Facility Safety Awards
2020 American Chemistry Council Responsible Care Awards
4 Waste Minimization Reuse and Recycling Awards
11 Energy Efficiency Awards
18 Facility Safety Awards (Excellence & Achievement)
2020 ACC Sustainability Leadership Award
Societal Contributions through Water Mission Partnership
2020 Texas Chemistry Council Safety Awards
Dr. Sam Mannan Award for Zero Process Safety Incidents
Caring for Texas Award Winners
La Porte VCM Plant
Deer Park VCM
Deer Park PVC/KOH
Ingleside
Pasadena PVC Plant
EcoVadis
2021 Gold Sustainability Rating
2019 Silver Sustainability Rating
OSHA Voluntary Protection Programs
Star Status, the highest possible rating, awarded to 17 facilities
Vinyl Institute and +Vantage Vinyl™ Awards
2021 Green Circle Certification for Sustainability
2021 Social Impact Sustainability Award
2020 Above & Beyond Sustainability Award
2019 Above & Beyond Sustainability Award
Wildlife Habitat Council
Wildlife at Work℠ certification awarded to employees at two facilities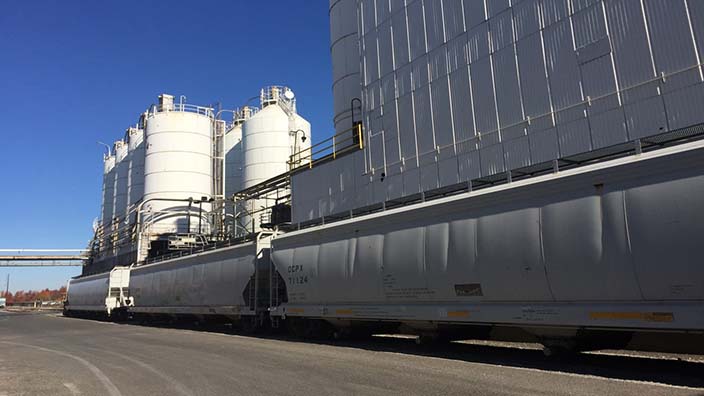 Rail Safety
Much of OxyChem's products are delivered to customers via rail service. Rail safety is a top priority for OxyChem and the company is frequently recognized by the rail industry for its continuing safety achievements. These awards recognize OxyChem's safe transportation of hazardous materials by rail.
2021 BNSF Railway (BNSF) Product Stewardship Award
2021 Canadian National Railway (CN) Safe Handling Award
2021 Canadian Pacific Railway (CP) Safe Shipper Award
2021 CSX Transportation (CSX) Chemical Safety Excellence Award
2021 Kansas City Southern (KCS) Hazardous Material Shipper Safety Award
2021 Norfolk Southern (NS) Thoroughbred Chemical Safety Award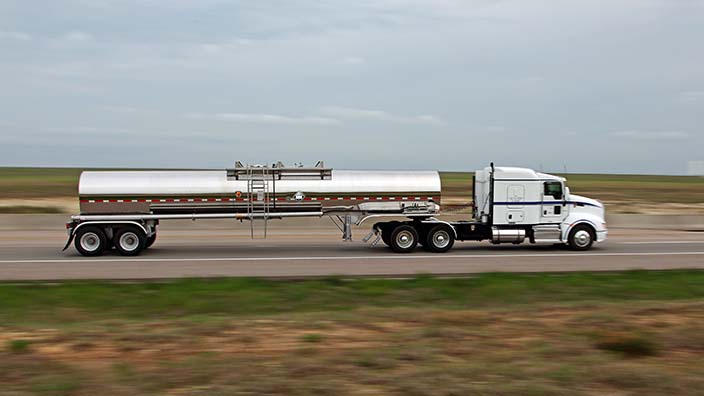 Private Carriage Safety
OxyChem's Private Carriage fleet travels more than 2,500,000 miles annually across the U.S. delivering products to our customers and is frequently recognized for outstanding highway safety performance. In 2021, our Wichita, Kansas-based Private Carriage fleet earned several awards from the Kansas Motor Carriers Association.
2020 Outstanding Highway Safety Performance Award
2020 Small Fleet Safety Grand Trophy for having the best overall safety record
2020 highway safety achievement awards for both the Private Carrier and Tank Truck divisions
Industry Engagement & Partnerships
OxyChem partners with select organizations to advance our sustainability mission