Talent Development
High-impact development for high-impact people
At Oxy, learning is a partnership. We provide the tools, the time and the encouragement. The rest is up to you.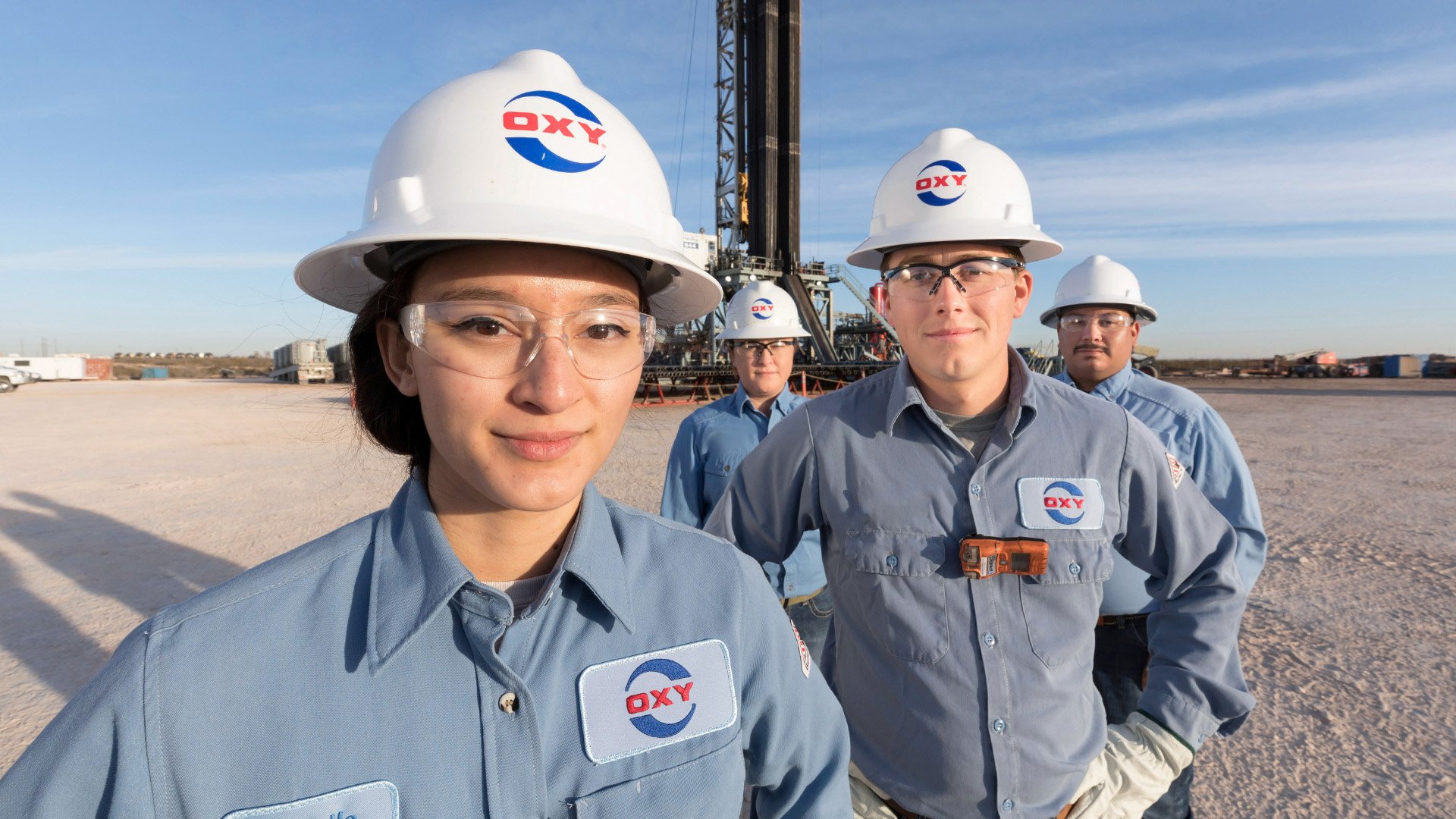 Oxy employees have many opportunities to expand their professional skills and knowledge, starting with on-the-job training and experience. Our planned, collaborative approach includes:
Leadership/management training to develop leadership skills at all levels
Self-directed learning and development including web-based and instructor-led training
An employee development library
Mentoring programs
Employee resources groups and
Educational assistance to support your continuing education.
Training and Development
Learn more about our culture of continuous learning
One-on-one mentoring to promote learning and development
Our Mentorship Program aims to:
Enhance strategic business initiatives
Improve productivity
Support Diversity goals
Enhance Culture
Engage and retain employees
Capture and share knowledge
Our New Hire Mentor Program is available for incoming employees.
Opportunities for engineers and geoscientists
In the area of technical development, Oxy provides a variety of competency-based training solutions, including various industry professional external solutions, computer skills and specific functional skills training. Employees can learn about these training programs through their manager, function chief or our Technical Training Organization.
We also offer:
Oxy Engineering Development Program
2–3 year program to develop our incoming engineers
Rotations will be based on selected & associated discipline, business focus and employee interest
Individualized technical mentoring, with dedicated program management support to ensure you are meeting objectives and getting the right experience
Geoscience Rotation Program
4–5 year program to develop our geoscientists
Designed to provide early career geoscientists improved integration to the organization, accelerate development and increase speed to proficiency through a defined roadmap and competencies
Opportunities for Operations & Maintenance Staff
Oxy provides Technicians, Specialists and Operators company- and discipline-specific training via a globally consistent and industry leading program. This includes purpose-built & technology-equipped Training Centers. The programs provide technical skills for capability and individual development, along with a focus on safety and safe work practices. Solutions include instructor-led & online training, simulation, practical activities, supported on-the-job training and mentoring. Employees can learn about these training programs through their manager, function chief or our Technical Training Organization.
Training and technical learning for OxyChem engineers
OxyChem's Engineering Training and Development (ET&D) program provides technical employees with a curriculum designed to enhance engineering skills and provide technical learning and development opportunities throughout their entire career.
STEP allows technical contributors
to focus and advance on a technical,
non-managerial career path.
The Strategic Technical Excellence Program (STEP) provides a clear path for advancement and development in a technical discipline from early career through late career. The program includes mentoring, networking, career development and training, with a career ladder focused on elevating technical expertise. The program is led by a select group of Fellows and Principals, who are top-level experts in their disciplines and who work directly with senior management.
Tuition assistance for eligible employees
Oxy provides educational assistance to eligible full-time, regular employees who successfully complete pre-approved courses of study. Upon completion of each course of study, employees will generally be reimbursed for mandatory fees or necessary expenses including tuition, textbooks, laboratory fees, parking and admission fees. This benefit applies to a maximum of 10 courses per calendar year, up to the total pre-approved reimbursement amount.
Career advancement globally
As a global company, Oxy offers many opportunities to those wishing to experience different cultures and new, challenging work environments. We reward top performers with career advancement opportunities that may take a high-achieving individual around the globe.
We are a leading job creator for nationals in the countries in which we operate. Our international operations have ongoing, comprehensive programs in place to recruit and train national employees for jobs at all levels of the company.